Orlando Vacation Resort
Orlando Timeshare Promotion
3 Nights in a Two Bedroom Condo Plus $200 Visa Gift Card
starting at
$397
3 Nights of Luxury Accommodations plus a $200 Visa Gift Card per family.
Two-Bedroom Condos (sleep 4) Three-Bedroom Condos (sleep 6) - Maximum Stay 4 Nights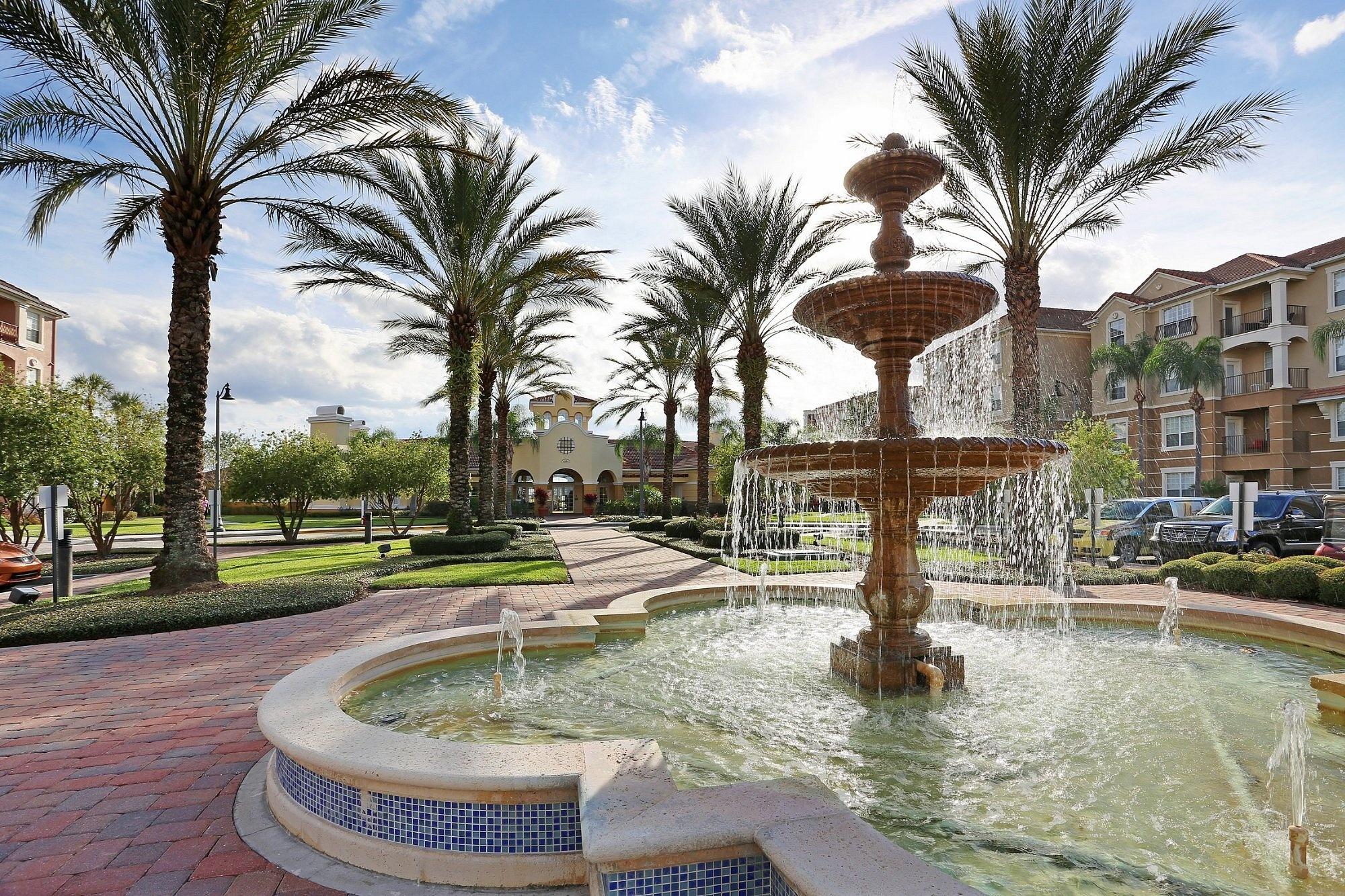 Calculate the Price of Your Vacation
Please select your choice of room type and number of nights from the fields below, and then click the calendar on your desired arrival date.
Select Total Number Guests Including yourself
* You, and your spouse/significant other if married or cohabiting, must attend a 120-minute Vacation Club sales presentation. Please read the Terms & Conditions for this promotion to see if you meet the minimum eligibility requirements.
Your Discounted Price
For the whole family, for your entire stay!
$
* Resort Preview Rate
---
---
Room Fees and Taxes are $20 per night – collected 3-7 days prior to check-in by the confirmations department over the phone. $200 Hold for incidentals that will be refunded the day of check out bu Vista Cay
The retail value of this package may depend on room availability, additional features and travel dates selected. You must complete your stay within 12 months from date of purchase.
Qualifications
Vacation Club Promotion Terms and Conditions:
Qualifications
Guests who fail to meet the qualifications listed below will not check-in at the resort and will forfeit the package price paid.
Attendance to a 90 to 120-minute sales presentation at the Orlando Vacation Resort Club Sales Center is required.
A valid, active MAJOR CREDIT CARD will be required to check-in at this resort.
THESE PACKAGES ARE PREPAID, AND YOUR CREDIT CARD WILL BE CHARGED IN FULL WITHIN 24 HOURS OF MAKING THE RESERVATION REQUEST.
Both husband and wife must be between 25 and 75 years of age.
Married or cohabiting couples must have a combined Gross Annual Income of at least $50,000.
If married, engaged, or cohabiting, both persons must attend the sales presentation together.
I have not participated in a Developer's Vacation Club sales presentation within the past 18 months.
Bring, as proof of ID, one picture ID verifying residence at the same address, and one major credit card (American Express/MasterCard/Visa/Discover).
Debit or pre-funded cards are not accepted.
Both parties attending the sales presentation must understand, read and speak fluent English or Spanish without the benefit of an interpreter.
Our presentation is designed to last for approximately 90 to 120 minutes; however, it could last longer under certain circumstances.
This vacation package is non-refundable.
Developer's Vacation Club owners are not eligible for the promotion.
No more than one family. (no families or friends traveling together with the same promotion).
Terms & Conditions
No "group" tours will be accepted, at the resort, with no more than two families occupying the same villa. If you have a reservation with us, we cannot offer another reservation to other friends or relatives of yours, but they can stay with you in your villa if the maximum occupancy allows it. All reservations are subject to availability and based on a first-come, first-served basis. Failure to attend the sales presentation or failure to qualify for this promotion will result in a charge to your credit card of $375 as a penalty fee. This vacation package is non-refundable; however, it can be rescheduled once upon 72-hour advance notice and is subject to a $25 rescheduling fee. If you cannot travel on your scheduled dates, you must give at least 72 hours advance notice of cancellation to avoid "no show" charges. Failure to give 72-hour notice will result in forfeiture of your vacation package. Should you desire to re-schedule your arrival date, let us know 72 hours before this confirmed arrival date. Based upon availability, we will assist you in selecting other travel dates within the next 12 month period—no refunds for early departures. Offer subject to change without notice. This offer is not transferable and is not valid in conjunction with any other offer.
OUR SERVICES ARE LIMITED TO MAKING THE RESERVATION ON THE HOTEL OR RESORT YOU SELECT, PAYING FOR SUCH ACCOMMODATIONS, AND (IF INCLUDED IN THE PACKAGE) PAYING FOR THE ATTRACTION TICKETS SELECTED IN THE RESERVATION. ALL INCIDENTALS AND HOTEL/RESORT FEES ARE THE GUEST'S RESPONSIBILITY. TAXES ARE THE GUEST'S RESPONSIBILITY UNLESS INDICATED IN THE PRICE DISCLOSURE. WE ARE NOT RESPONSIBLE FOR THE ACTUAL FULFILLMENT OF THE SERVICES FROM NEITHER THE HOTEL NOR THE RESORT SELECTED, AND YOU SHOULD ADDRESS ANY COMPLAINTS DIRECTLY WITH THE SERVICE PROVIDER (HOTEL OR RESORT'S FRONT DESK).
A VALID MAJOR CREDIT CARD WILL BE REQUIRED TO CHECK-IN AT THIS RESORT. YOU WILL NOT BE ABLE TO CHECK-IN WITH A DEBIT OR PREPAID CARD
IMPORTANT NOTE: Participants in the promotion who do not meet the qualifications outlined in the above Details of Participation, including those who fail to attend the sales presentation, will have charged their credit or check card a $375 penalty fee. Participants with confirmed reservations who fail to check into their reserved accommodations on the first reserved date or who fail to reschedule their reservations AT LEAST 72 HOURS IN ADVANCE OF CHECK-IN DATE will forfeit the package purchase price. By making a reservation in response to this promotion, you agree to this policy.
THIS ADVERTISING MATERIAL IS BEING USED FOR THE PURPOSE OF SOLICITING SALES OF TIMESHARE INTERESTS.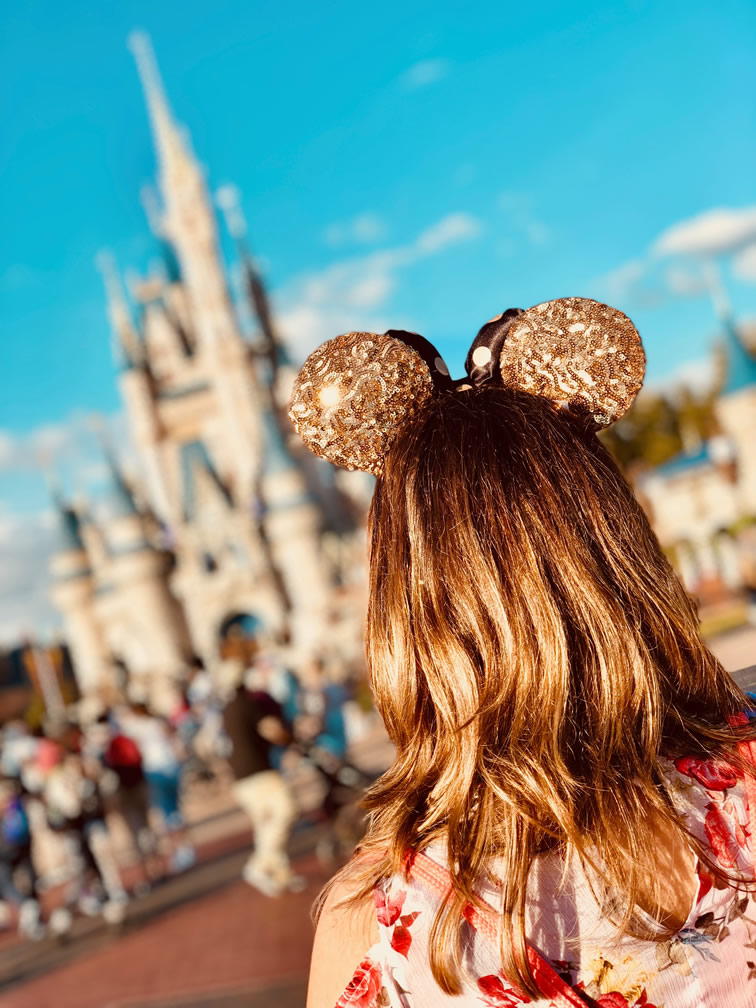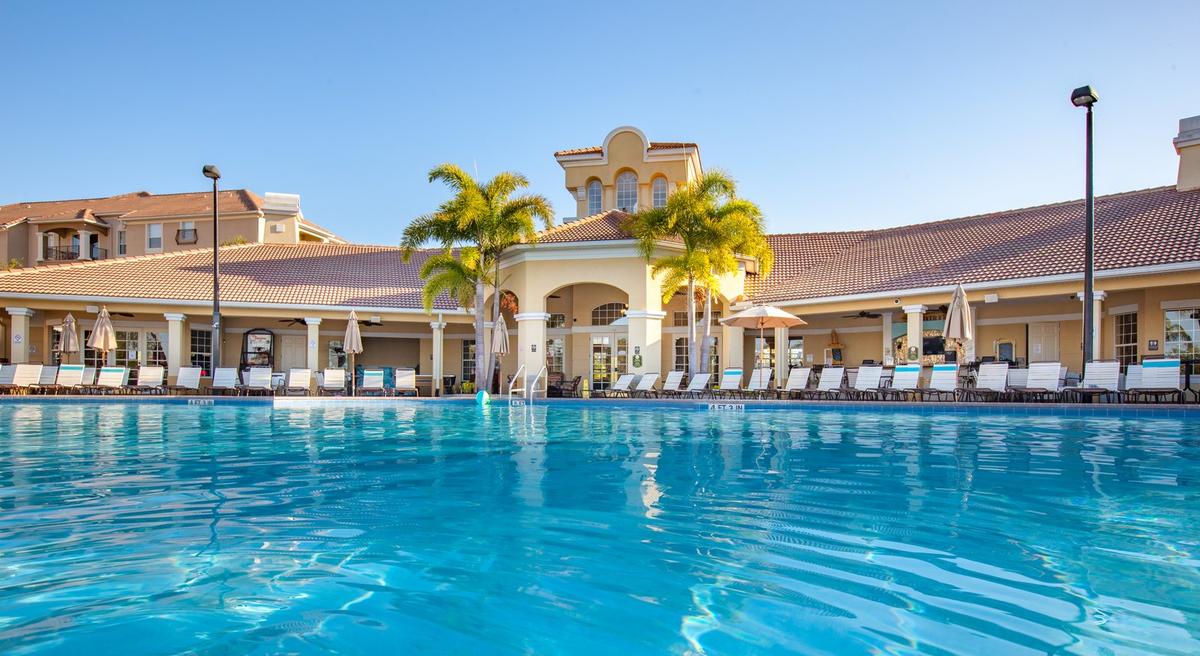 Orlando Vacation Resort
With the exclusive vacation packages at Orlando Vacation Resort, one of the sweetest deals in Orlando, Florida gets even sweeter! No matter what time of year you visit our Orlando resort rentals, you'll find a magical destination with something for travelers of all ages. Whether you've come for family theme park adventures, a couple's retreat or a long-overdue getaway with friends, you'll enjoy the best Orlando has to offer and more.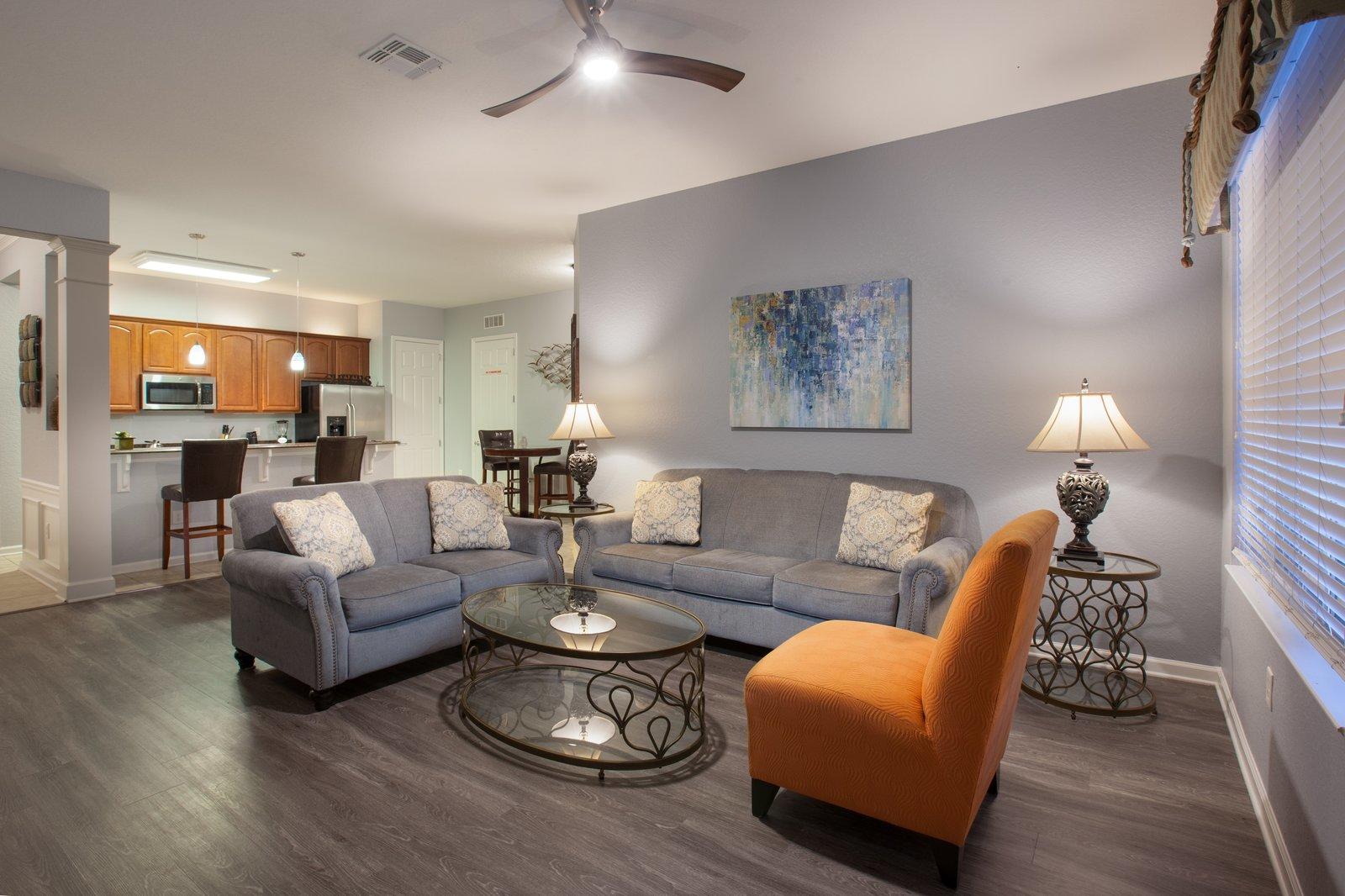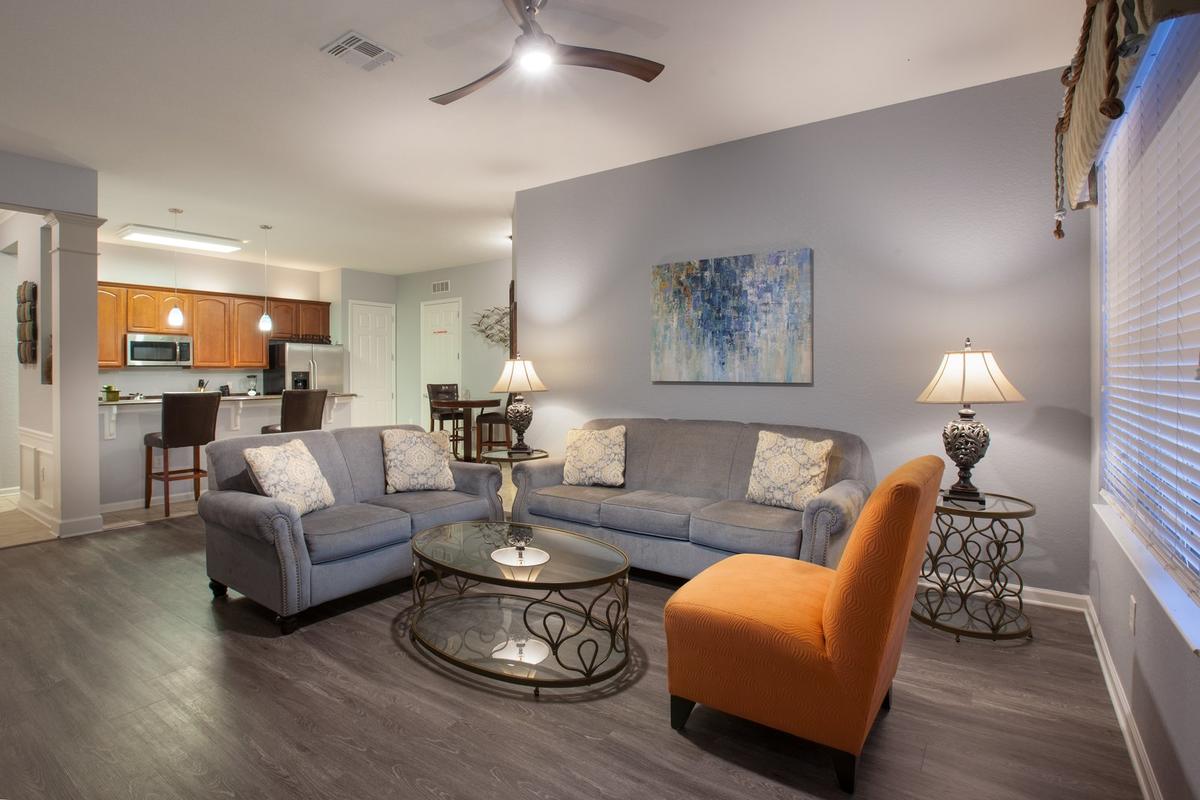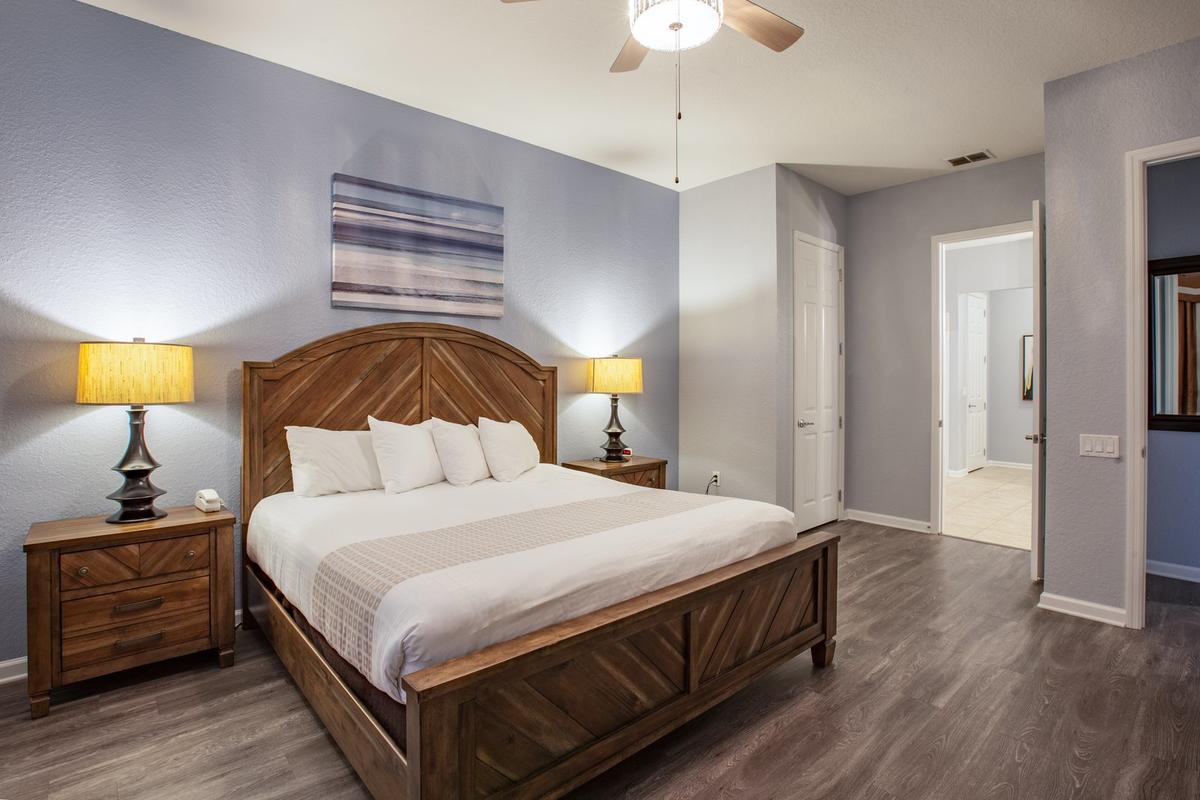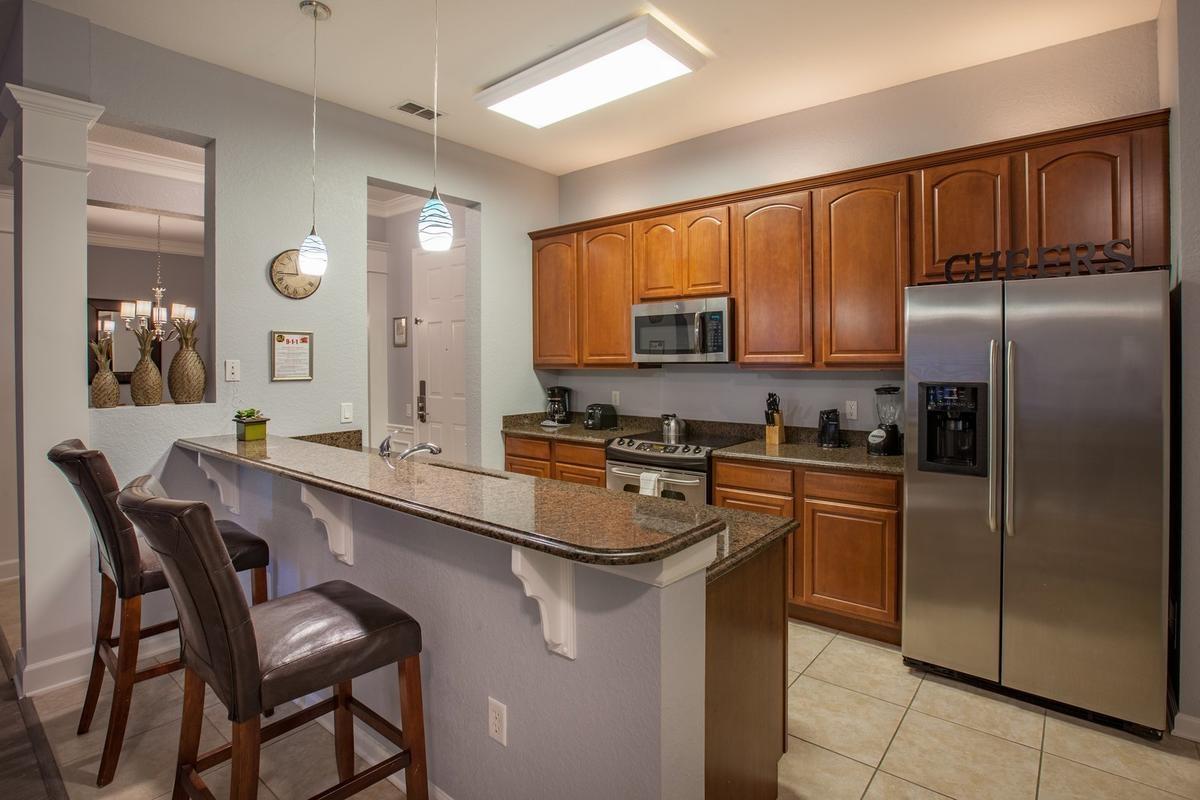 Accommodations
Seamlessly merging upscale design and décor, sophisticated charm and bright, spacious floor plans, this Orlando Vacation Resort combines residence-style privacy and convenience with the amenities of the top luxury hotels in Orlando. Our condo-suites include a range of options to accommodate any group – from two-bedroom / two-bath and three-bedroom / two-bath condo-suites to three-bedroom / three-and-a-half bath executive townhomes.
All accommodations are relaxing and welcoming so you can make the most of your Orlando experience.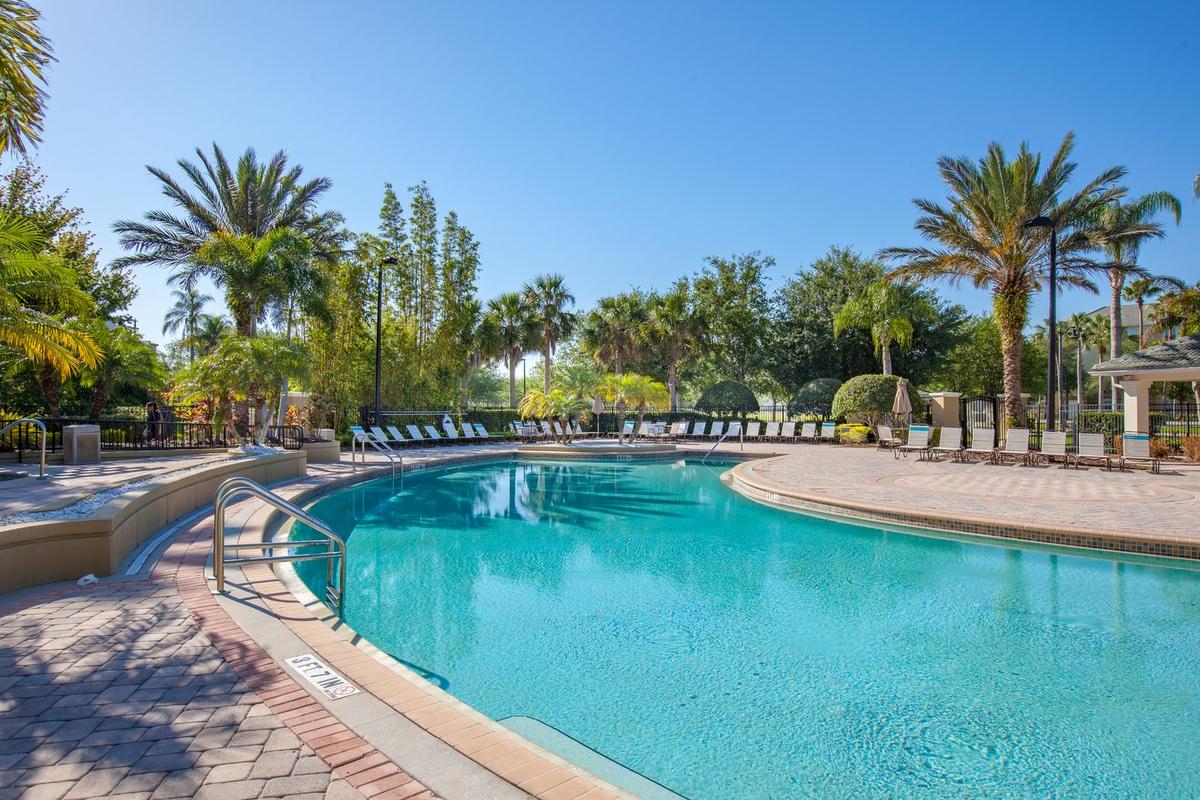 Amenities
As one of the best condo resorts in Orlando, Florida, Orlando Vacation Resort specializes in premium, personalized service and luxury amenities. Despite our world-class perks and amenities, we believe that our people are what truly set us apart. From the moment you arrive, you will be greeted and attended to by a concierge and front desk staff ready to accommodate any request. We'll make sure to get you comfortably settled in and help you start enjoying all the features of your luxurious home away from home in Orlando.
Concierge
Clubhouse
Poolside bar
BBQ pits and picnic tables
Arcade games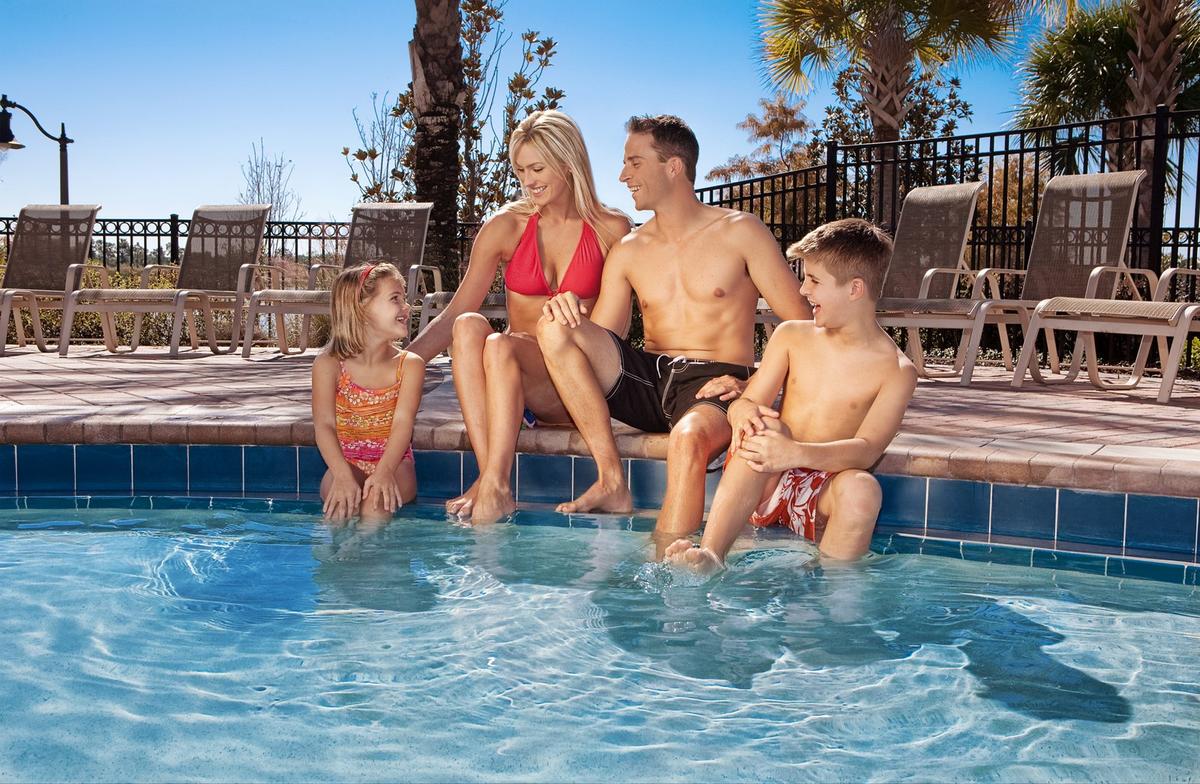 Billiard tables
Gated resort with security and security cameras
Game room
Kids splash pool at the Clubhouse
Two-mile jogging trail along the lake
Free local and domestic long distance phone calls (US, Canada and Puerto Rico only)
Trash pickup daily
As a green resort we recycle and donate toiletries to Clean the World Charity
Business center
Complimentary parking
Sundries shop
Sports Court
Kids Playground
Orlando Vacation Resort
4874 Cayview Ave., Orlando, FL 32819